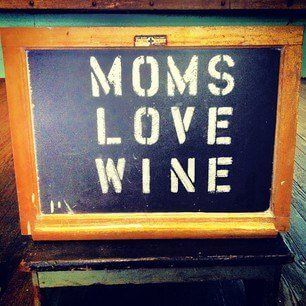 27 Apr

6 WINE TRENDS TO KNOW BEFORE MOTHER'S DAY

Posted on April 27, 2018

by Jason Ensign

0 Comments

Mother's Day was made official in 1914 by Woodrow Wilson. Now that it is right around the corner again, many of us expect a day of brunch, flowers, and cards around the nation. While those are beautiful ways to honor these important women, most jokingly hint what Mom would really would like that day is wine. Joking aside, all these gift ideas really circle around the true gift we give our mothers each May: the opportunity to relax around the family they love and hear that all important "Thank you."

The truth of it is, wine is often an appreciated gift on that day. From mimosas with brunch, a small glass while getting a pedicure, or a flute of sparkling wine with her sweetheart once the kids are in bed: wine does play a role. With 28% of millennials drinking wine daily, it's likely a quickly thought of gift idea too.
WHEN PLANNING YOUR MAY INVENTORY, BE AWARE OF SOME OF THE MORE COMMON WINE TRENDS.
Wine Slushies: move over frozen margaritas! These sweet, slushy, fruity drinks are the answer to a hot summer night.
Bourbon Barrel Wine: rich, dark and complex flavors are added to these reds by ageing them in old bourbon barrels. Defined by their newness on the market and deep profiles in the glass, this is a great conversation starter over the table.
Red Blends: like artists at an easel, winemakers love creating new blends and that love shows in their quality! With options from sweet to oaky, there is a blend for nearly every pallet.
Rose' Wines: light, sweet and beautiful to look at, Rose' wines are perfect on a spring afternoon. Having increased in popularity over 2016, this trend continues.
Affordable Sparkling Wines: we all love a little sparkle in our lives and with affordable options such as Prosecco and Cava, they are becoming more and more common. From pairing mimosas with breakfast in the morning, to a simple flute at night, the increased popularity is giving customers more reasons to celebrate.
Better Boxed Wines: though we don't picture someone bringing Mom a nice box for Mother's Day, we'd be remiss to not mention the increasing popularity of boxed wines. No longer associated with the college dormitory, winemakers are appreciating the value in storing wine in this way while consumers are seeing the ecological advantages as well as the economical ones.
Other trends to note:
Lower-ABV options are increasing in popularity.
Millennials are more impressed by the history of a brand and it's packaging than the number of years it has aged.
Women still continue to dominate wine sales, being responsible for 57% of sales in 2015 according to the Wine Market Council report.
Sales trends show that people are more likely to buy a bottle for their home than order a glass when dining out – make that experience easier for them to picture. Using Rapid Bev POS's email marketing functionality, target clients who purchased wine in the last month, or even this time last year and remind them what they liked! Use the tools you already have to make that Mother's Day promotion and improve your store's bottom line. Don't forget to email your customer their receipt with a promotion that will bring them back again: thank them for thanking mom and gain customer loyalty in the process.
Rapid Bev POS is your partner throughout the year. Make it easy for your customers to give their mothers the wine they want for Mother's Day. Contact our team today to schedule a demo!